The Philippines' defence chief has ordered all personnel and the 163,000-member military to refrain from using digital applications that harness artificial intelligence (AI) to generate personal portraits, saying they could pose security risks.
Defence secretary Gilberto Teodoro Jr issued the order in a memorandum on October 14, as Philippine forces have been working to weaken decades-old communist and Muslim insurgencies and defend territorial interests in the disputed South China Sea.
The Department of National Defence confirmed the authenticity of the memo, which has been circulating online in recent days, but did not provide other details, including what prompted Mr Teodoro to issue the prohibition.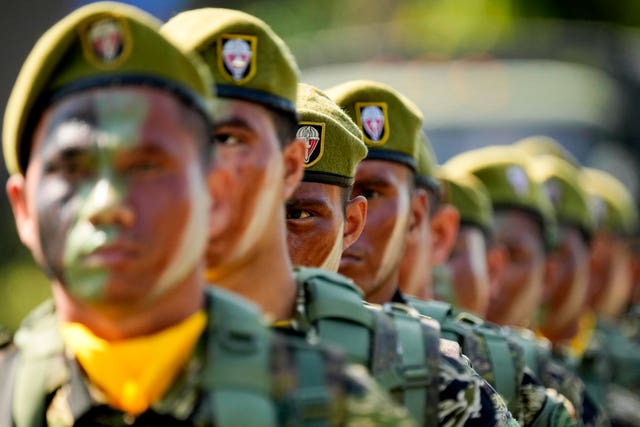 Mr Teodoro specifically warned against the use of a digital app that requires users to submit at least 10 pictures of themselves and then harnesses AI to create "a digital person that mimics how a real individual speaks and moves".
Such apps pose "significant privacy and security risks", he said.
"This seemingly harmless and amusing AI-powered application can be maliciously used to create fake profiles that can lead to identity theft, social engineering, phishing attacks and other malicious activities," Mr Teodoro added. "There has already been a report of such a case."
Mr Teodoro ordered all defence and military personnel "to refrain from using AI photo generator applications and practice vigilance in sharing information online" and said their actions should adhere to the Philippines Defence Department's values and policies.